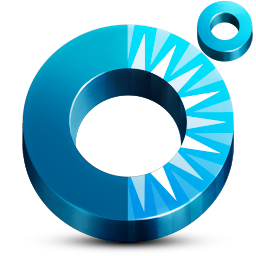 Clear Day
3.0.2
Software information
License:
Shareware (Free to try)
---
---
---
Website:
http://vimov.com
Software Screenshots
Size: 3.17 MB
---
Downloads: 12252
---
Platform: Mac OS X
Weather apps are nothing special nowadays, unless they have impressive visuals, which is the main criteria on which we choose one over the other. Clear Day is one such app that excels in this department. Besides providing information about the current weather conditions and a forecast for the next days, the application presents everything in an elegant manner, which makes it particularly comfortable. It is available in free and paid editions and you can have it up and running on your Mac in less than a minute.

Although it doesn't display the weather details in such a way that you can simply glance over them, the application allows you to access them on the fly, through a menu bar icon. By default, Clear Day will display the weather conditions in your current location, but you can add new cities in its general settings panel and switch between them on the main interface.

Clear Day's defining characteristic is the high quality animations, shown on the main interface, according to the weather conditions. If it's rainy, the application will show rain, if it's snowing, you will see snow falling and so on. Also, the current time, temperature, pressure, humidity and other details are overlaid on the animation itself.

A daily forecast is displayed in a column, on the left side of the main window, where you will also find the name of the current city and options for switching back and forth between different cities. What's more, Clear Day provides a weather map, moon phase information, as well as sever weather warnings, which can be brought up on the main window with a single click.

Even when the weather is gloomy, you will definitely enjoy Clear Day's forecasts, thanks to its elegant design.


Pros
The application provides smooth animations, to represent the current weather conditions. You can set it to show the weather in any city in the world. It also provides a weather map, moon phase information and severe weather warnings.
Cons
You can add a maximum of two cities when using the free version.
Clear Day Awards
---
Clear Day Editor's Review Rating
Clear Day has been reviewed by Frederick Barton on 25 Jan 2016. Based on the user interface, features and complexity, Findmysoft has rated Clear Day 5 out of 5 stars, naming it Essential
---